It's Wednesday again!!! Woohoo!
Lets see this last week was mailer busy for me and it included a trip to the beach and back. You can read all about it here! I had a blast and didn't go too crazy or so I thought. I was in my points range this week but we will see.
I have cut my soda intake like crazy and only allow myself one a day on the weekends so that's a total of 2 sodas a week. When I look back at like January and I was having 4-6 a day I am amazed. For me it's nice to see it as a simple treat rather then a "necessity" which it was for so long. I do not wish to go back there again any time soon.
I didn't really track my exercise or water intake this week. But am starting to again this next week and will have a report next Wednesday on how I did.
Usually when I am home by myself I cook. Well last night was the case and so I decided to make something I have made before. Asian Chicken Drumsticks from Skinny Taste and then just some green beans with garlic. Yum. So good. And now I have some meals for this week.
I am planning on doing my May 5K this Saturday because next weekend it's gonna be crazy with my bro and SIL and the kiddos coming in. Not to mention my bro has only 24 hours in America before he has to go back to Germany for a training. Gotta love the Army.
I competed week 4 day 1 of Ease into 5K! The farthest I have gotten on one of these things. I did 2.05 miles in 30 minutes just gotta keep trucking and I'll be running 30 minutes solid in no time!
I hopped on the scale this morning, mother nature is intended to hit today so I gained 2lbs. I'm not upset I know it's because of that. I am soooo bloated. Just gotta keep up my water intake and by next week it'll be gone along with some more.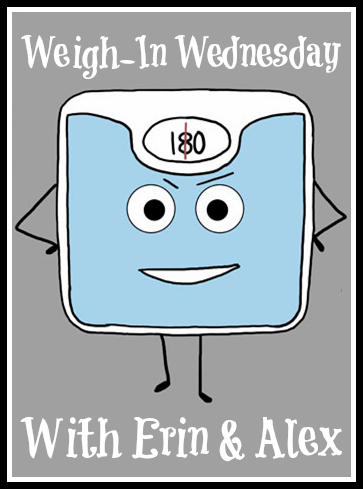 Thanks for checking in with me!! Make sure you click around on all the other posts in this link up for some great inspiration :)
Jenny