Well this past week was so very off, I had Wednesday and Thursday off due to the winter weather we received here, and by the end of that time I was so ready to be back at work. While I love a good couple of days off, I do not like when my schedule is all messed up. Work helps move the week along towards the weekend so as much as I loved playing board games I was so ready for normalcy.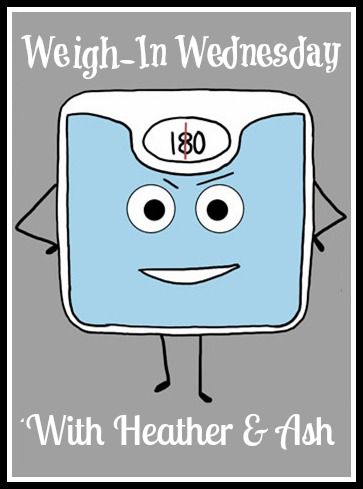 The kids already had Friday and Monday planned off for President's Day and I ended up with Monday off. This was a good thing because all weekend I was layed up in bed with some awful infection I am just now getting over.
With the crazy week my eating was a little crazy. I had French fries three times. Three times too many and I was certain it was going to be a gain this week. But since I was sick and Sunday was spent having soup and PowerAde, I lucked out.
This week I stepped on the scale and...

Starting Weight - 239.4
2/18/2014 - 228.0
Loss this week - 1.9
Total Loss - 11,4 lbs
That's right folks, I hit the big TEN loss!!!! Woot woot!!!!! So happy. I know that I have lost and gained weight so many times but hitting 10lbs gone for forever just makes me elated. I am seeing the difference in my clothes. My black pants that I always wear and getting loose and will need to be replaced soon I am sure. A lot of my workout pants are getting loose too, my shorts that I usually wear are definitely getting loose and really riding up instead of staying where they normally do. Guess it's time to hit up Ross soon!

I am back on track today, totally in calorie range and making the best decisions. No more French fries for this girl! The only thing is that I wish I could exercise but I am not pushing it at all until I am 100% well. No need to make this sickness stick around longer then it needs to.
I guess that's it for now. I have been taking pictures every week to go in my weight loss binder and looked to see if I could see a difference in the way I looked and I really couldn't tell a whole lot. If anything I think my boobs are getting a little smaller and I am totally ok with that haha. I would show the pictures but I have not uploaded them yet. Hopefully by next week I will!
Have a great Wednesday!
Jenny